A collection of the best free display fonts which gained popularity lately with links to the author artists and source files.
Display typefaces are characterized by a unique, informal design style that is usually not serious. Most of display fonts are curvy fonts, italic and organic. They are usually used for titles rather than for body text. Graphic Designers love display fonts because they can give a further artistic touch to their designs. In today's article, we worked hard to gather a big group of free display fonts that you can download for free. These fonts where designed by professional typeface designers. They can become a big plus for any artist / designer fonts collection. Even though those fonts are free, you will see that they are even better than many of they typefaces that are sold at font selling websites.
A semi connected typeface that has an italic inclination and smooth curves as if it was written in a paint brush that is pointed. Lovely font that is designed by Dai Foldes.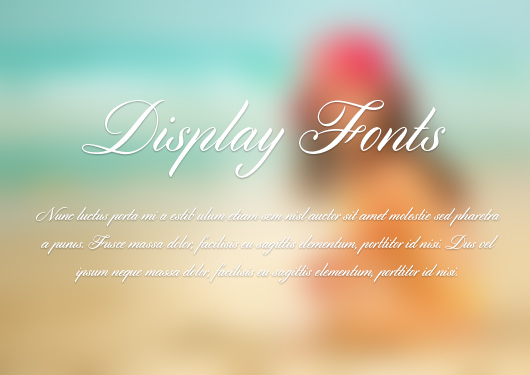 Inspired by "Cafe Metropole", this font is a little condensed and, line weight is almost the same with a little variations giving it a very nice effect. It is a combination of hand writing and a computer font. Perfect for games and kid logos. It was designed by Astigmatic and classified as a script.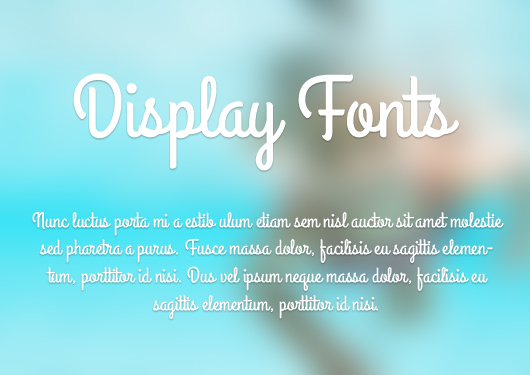 Another italic interesting font; it is somehow bold with a big variation in line thickness where in some curves specially upper and lower curves the line is almost hidden. Designed by Måns Grebäck.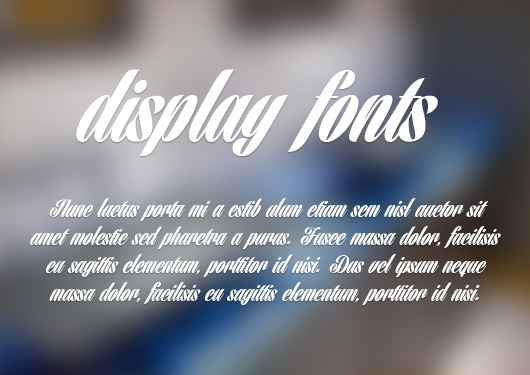 One of my favorites, it comes with 3 other weights that gives more choices in design and combination of letters. Designed by James T. Eedmondson, San Fransisco art student.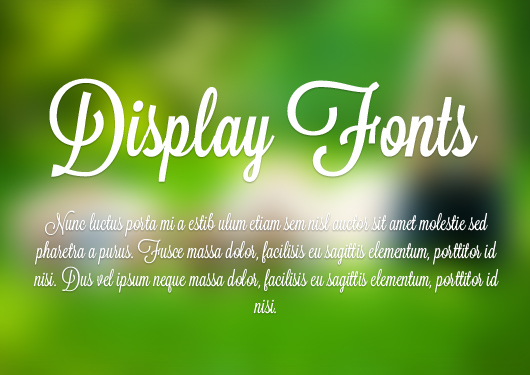 Designed by Impallari Type , a lovely organic display font. Perfect for heading titles specially when offering a product or an item only for sales. Used a lot in banners to attract eye concentration.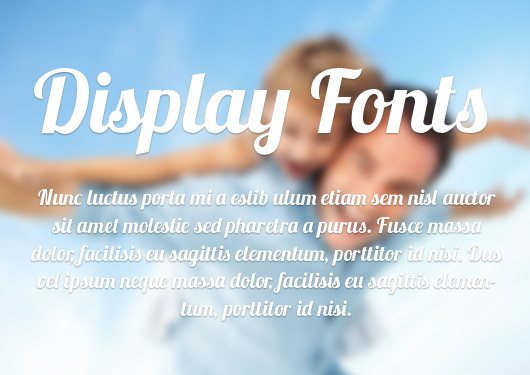 6. Mission Script Display Font
Based on Pay What You Want model, designed by James Eedmondson again. A little condensed, display but very neat font.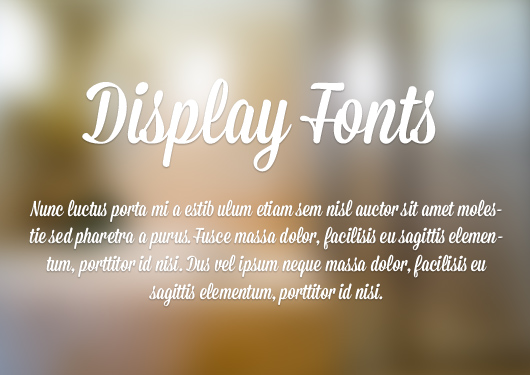 Try engraving this font on stuff and see what amazing result you would get ! Very interesting font that was at first designed specially for woods of wisdom, but quickly became very popular and used among designers all over the world.