Google logo in illustrator vector format; Ai, Eps & Psd for designers & the highest quality design use.
Who doesn't know the 6 color famous logo of the number 1 website in the world ? who does not come across Google every day to search something on the web ? Google Logo is probably the most observed logo in the world specially for internet addicted users.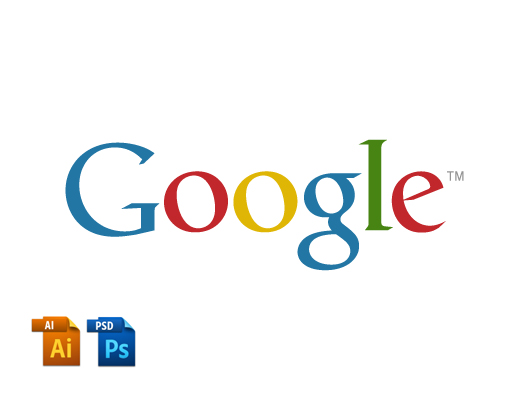 Google logo like any logo wasn't born like we know it now, it however passed through various designs until it finally settled as it is today. Ruth Kedar is the artist who designed the famous logo of Google, the guy is from Brazil and he holds the honor of having the Google logo in his personal portfolio.

Many of us and specially designers always need to use the vector version of the google logo just like many other logos without resolution limits. You might also need a black and white version or gray scale. For that, we traced this logo and presented it for free for you guys in illustrator Ai & Eps format to download and enjoy.