A nice inspirational set of vector real estate logos that are free to download and edit.
Real Estate includes every thing related to construction, architecture, building, contracting, brokerage and much more.. Since so many domains goes under the real estate title, logos related to this subject are needed so much. Every now and then, in your career as a designer, you will have to make a real estate logo for an agency, company or for individual agents. In this post, we offer you a big set of real estate logos to choose from. The nice thing about our collection is that its completely unique, designed from scratch, modern and classic and is downloadable in illustrator vector ai & eps format. Fonts as well are not outlined, they can be therefore edited and you have the flexibility to add your company's name & tagline. Colors and shapes are easily managed as well.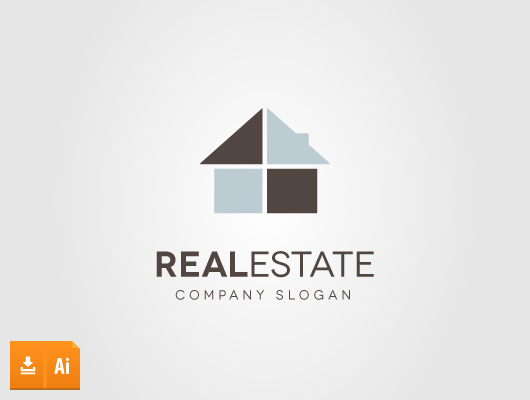 While designing this graphical set, the intend was to create as much possibilities of creative real estate logo ideas as possible. We played around a group of subjects like architecture, houses, homes, perspective, abstract geometry, windows, walls, bricks, towers, buildings and much more. We didn't miss for sure using typeface as a major part of some of our logos.
Today, whether you are looking to create a logo for a real estate development company or a real estate agent, this set is a perfect point to start from. Though the vector free file is an illustrator file, it can be easily edited with other graphic famous software's such as Photoshop. Your Logos can all be imported into Photoshop or exported to Png & Psd formats all according to your design needs.