Fine illustrations of vector hearts smoothly drawn in more than fifteen different styles.
Heart is the symbol of love , it is the most used icon to illustrate the loving concept. Whenever we think about love we got this heart drawing in our minds. Even kids show their love by a heart drawing. A message to your lover would contain a heart and even to your mom. Love the hardest emotion to express in words, while a simple heart symbol such as those vector ones we are giving would do it all.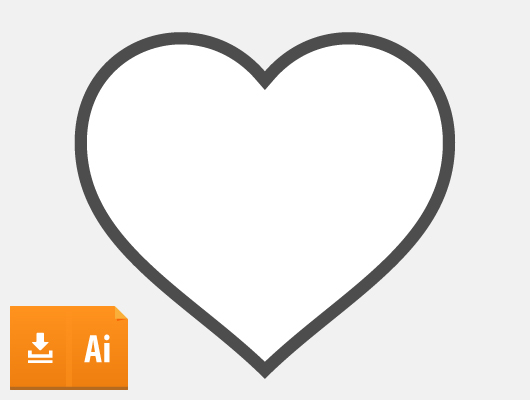 Heart icons are used in greeting cards, valentine cards and messages, mothers day greeting cards and much more. It is also used in backgrounds and emoticons. T-shirt designs may also contain heart drawings. You might even find a hear on your watch or at your underwear !! Well, drawing a hear might be easy, but why not to save this little time and get a set of more than 10 different styles of vector hears that would fit most of your design needs ??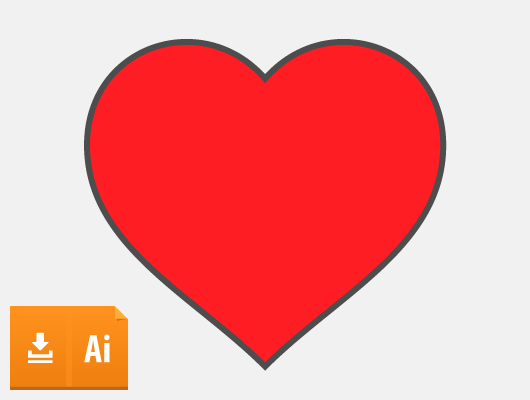 With our set, you might even discover more ideas of what and how to use your design elements.  From simple minimal hearts to more complex and abstract ones. Even a heart with an arrow crossing it can be found in this collection. To save more of your valuable time, we included another set with a black background. Colors used are red, while & grays as well as black.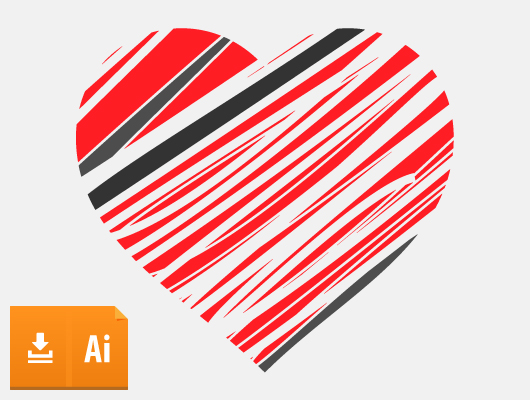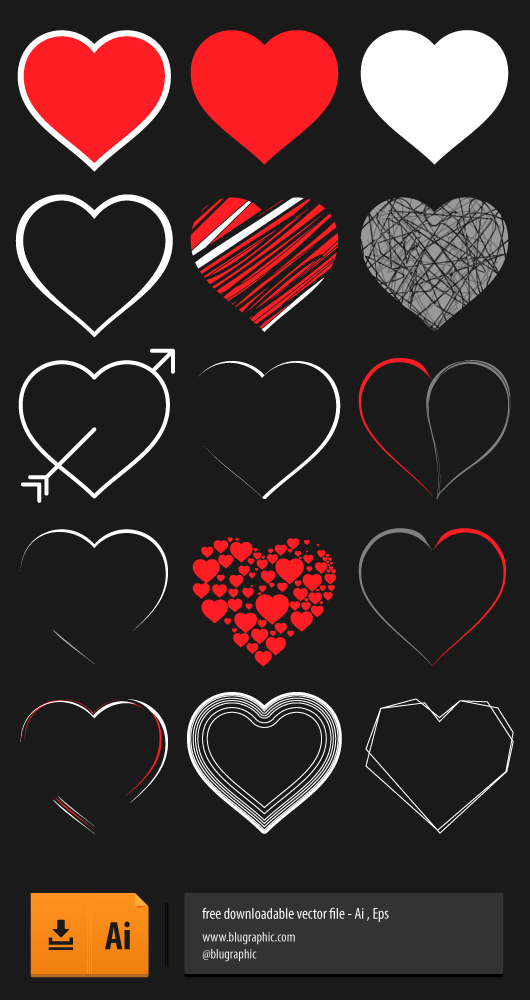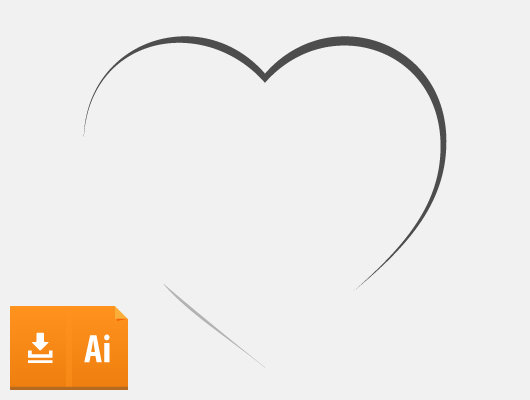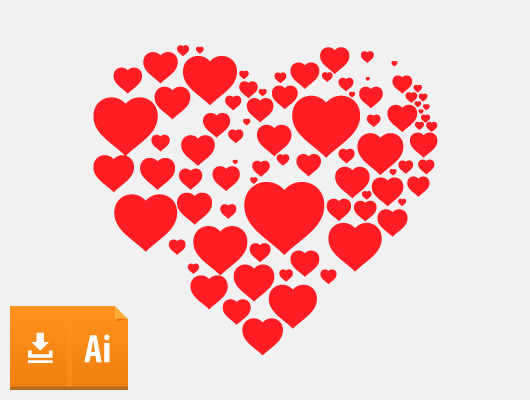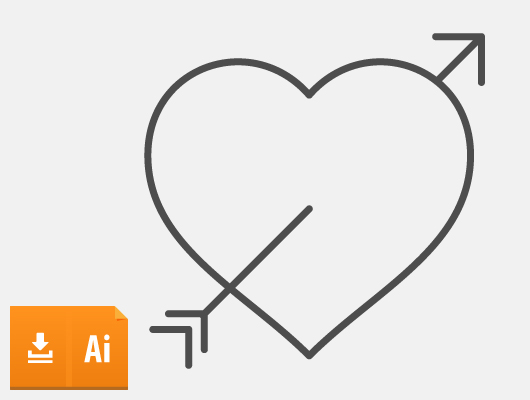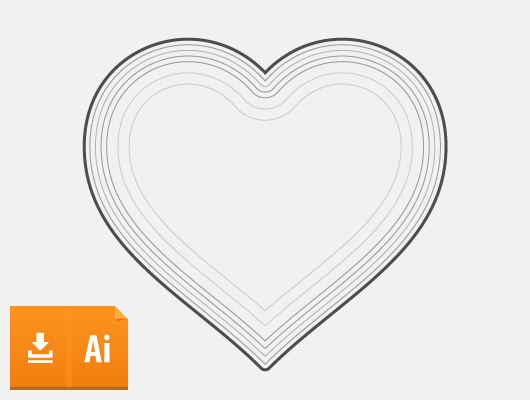 Enjoy 🙂