28 flat free psd badges grouped in 5 sets; vector made templates presented in photoshop.
Yes.. more psd badges ! We dont give up on badges. Today's badges are flat, blue patterned, mostly circuled and pixel perfect. They are all vector shapes made with photoshop layer styles applied. You might not have seen our previous version of 3d psd badges. This is somehow a continuation of our sets. Check also our black psd badges.
All Text is editable and here's a list of the fonts used :
Novecento Wide
Wisdom Script Ai
Nilland-Black
Colors Used :
Light Blue & Dark Blue
The first set of badges consist of 6 badges :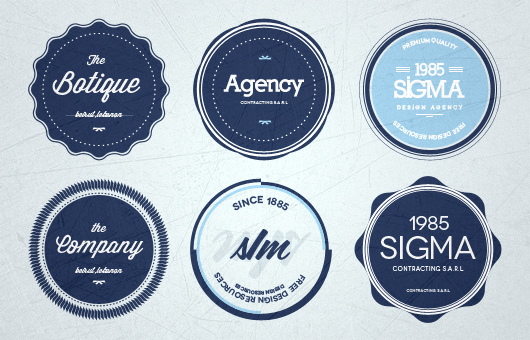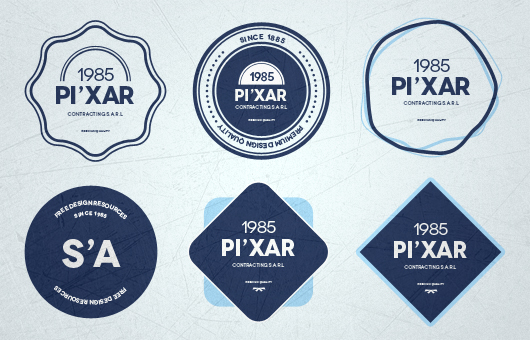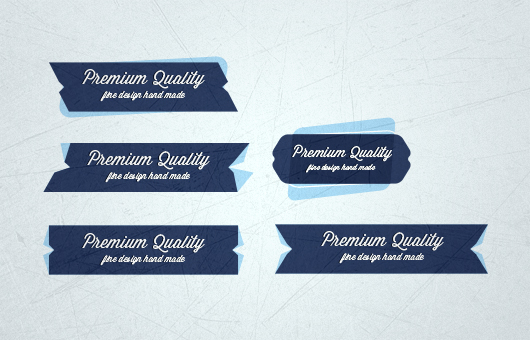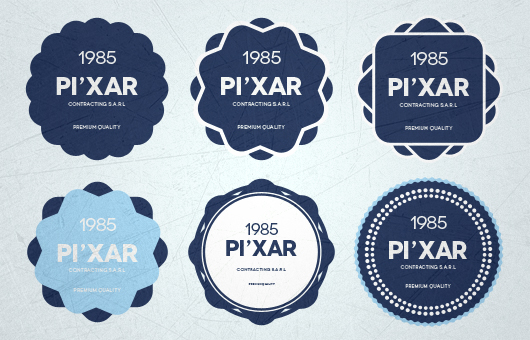 Badges can be used as logos, pricing products, featuring products and other design and decoration purposed for websites and print graphics. Make a nice impression for the viewers of your designs and force them to love your website, brochure or poster.
It is absolutely endless the stuff you can create out of these badges ! Unlimited possibilities and its always fun to work with. Thats easy because you have the downloadable source psd file.
Since those badges are flat, they look like stickers as well. If you want to make them look perfectly like stickers, use our peeling effect to add to the corner of the item.
The resolution of this psd file is very high, since it is all not rasterized , it can be scaled to any resolution without loosing any quality.
One of the sets in this post include 5 of what you can call badge tags. These are more wide in shape and not rounded. You can use these as badges as well as tags.
Download Premium Version