Today our freebie is a a mom's day psd greeting card with editable text to write something cute to your mother.
Its 21 March, the day this very special person that cares the most about you. Its obviously your mother and this special card is specially for my mother and for your mother. The card is straight forward, simply a greeting card and simply for the mother's day. Colors are red an pink gradients which might indicate happiness and love.
Every text letter and word is editable. You can change everything form the background color to the balloons to the text. All are vector psd shapes.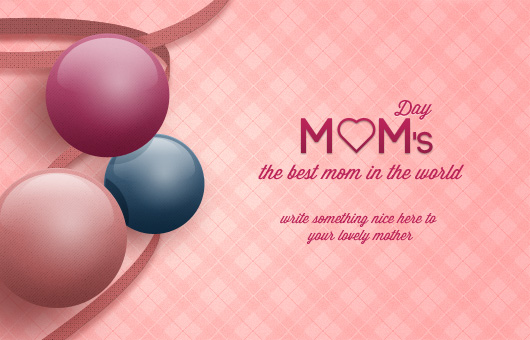 This simply another variation of the same Mom's Card Design.
Well you shouldn't just send this psd file to your mom, you should get her some real good gift as well as a deep hug.  Your mother takes car of you 365 days a year, so take care of her on 21 March. Enjoy!