Our free Psd file for today is a corporate or brand identity mock up for designers to present their identity design in a modern and pretty way for their clients or for presentation in their portfolios.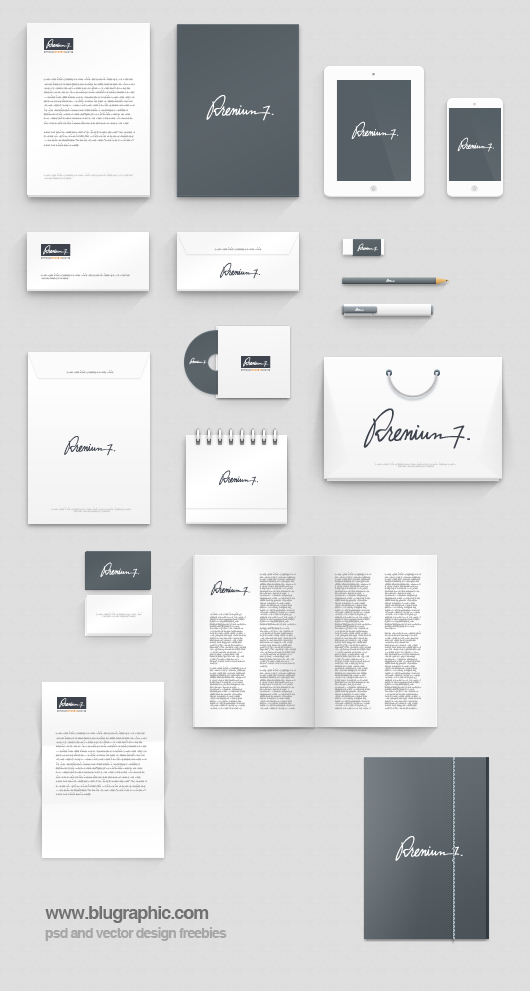 Every designer should have designed a corporate identity at some point in his career. In fact brand identity building is an essential part of design. Every company, agency, firm, TV Chanel  soccer team and even freelancers need a logo and a corporate identity. These identities usually consist of Letterheads, business cards, envelopes, CD cover, CD box, bag, pen, pencil, calendar and more..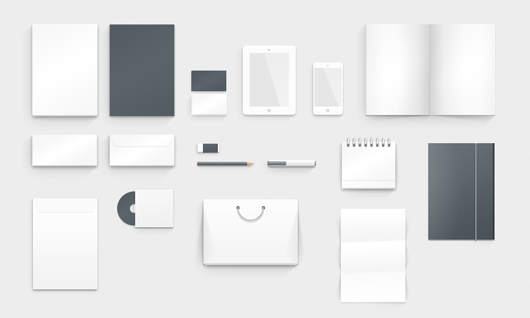 This mockup is totally made with photoshop and not based on any real photo. This provide many advantages over photo mockups. For example, since this is vector based and build with vector shapes, this makes it resizable without quality loss. Where on the contrary it is impossible to scale a photo without losing quality. Moreover, since these shapes are vector shapes, you can change the propertions of the elements to fit your designed identity. For instance, if your business card is taller and thinner, you can easily edit the business card in the mockup to make it the same size.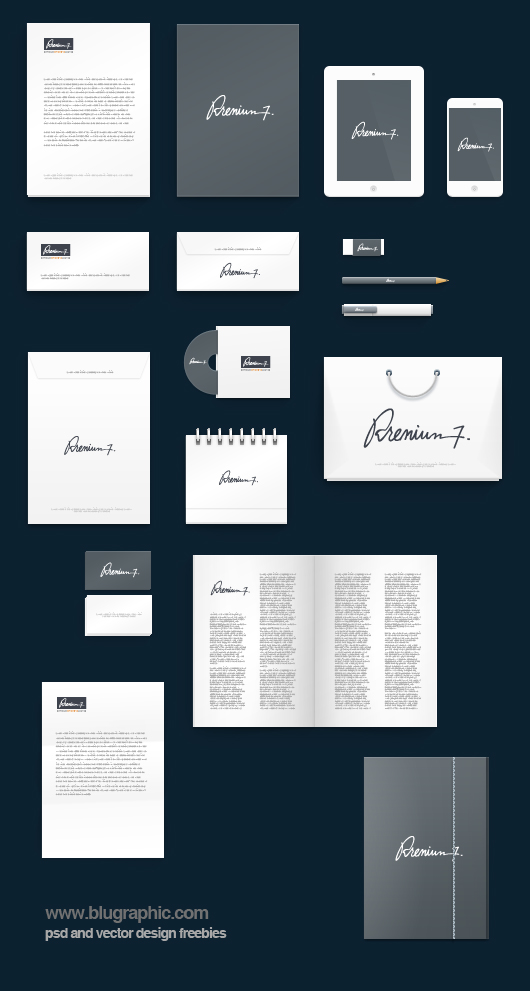 To apply your design on this mockup template, simply grap your file as jpeg image, place it over the corresponding item then change the blend mode to multiply instead of normal. Thats it !
Check Premium Version