Today we present a 3 nice free promotion boxes for website designs.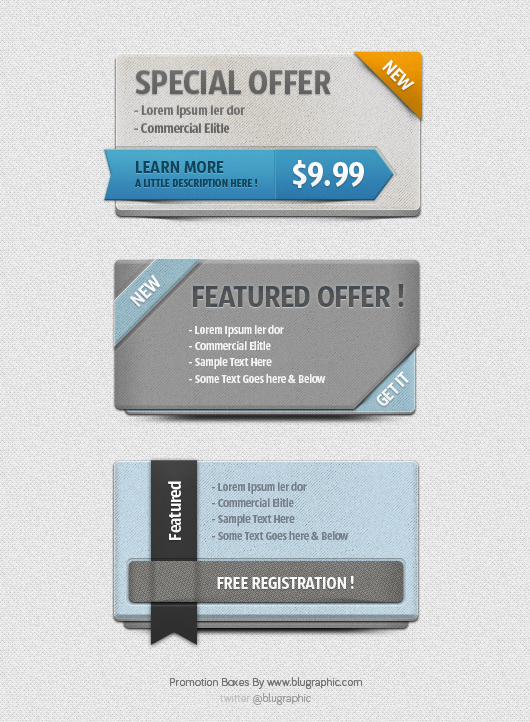 Our psd promotion boxes are perfect to be used to promote products on your website. Any thing special need a special way to present it to people, or else it will lose its brightness or it will not look as it should. For that, we invented these promotion boxes that can be used for the following purposes :
1- Promoting special offers on your website
2- Featuring products, offers, quotes and more.
3- Registration needs on a website, or log in needs.
4- Presenting discounts on products or registration plans as some of the promotion boxes features a price area.
5- Some websites have daily or weekly new stuff, these stuff can be presented with style in our promotion boxes.