Another psd freebies, a stacked style image slider, a fantastic way to present your website slideshow.
Image-Slider-Dark.zip
The slider is made up of 3 layers stacked above each other and the slideshow images comes at the very top. There's also a shadow under the 1st layer that gives the slider some depth effect. The images Psd slideshow contains also two navigation arrows on both sides of the slider, these can be coded to appear on hover and its not necessarily to keep them visible all the time. There's also navigation buttons under the slideshow in the shape of little circles. These indicate the number of images my slideshow contains and also allow the user to navigate directly from 1 image to another by skiping two or more images instead of passing through each image.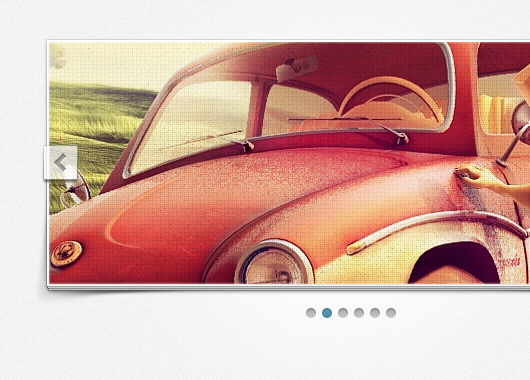 The file is a fully layered zipped & organized photoshop psd file. Enjoy Downloading & Enjoy Sharing

Tweet